Our portable samplers selection consists of three models: the AQUA-COMPACT, the AQUA-COOLBOX and the versatile AQUA-MULTIX.
All can be powered by 110/220 VAC POWER, or an external 12VDC supply, or via an integral battery that can provide up to 350 samples on a full charge.
The air pump vacuum sampling system featured within every AQUA Module provides for a reliable, representative and repeatable sample without the weaknesses that can be associated with alternative sampling techniques. Programming set-up is very simple, with sample volumes from 50-500 mL (and above, using multiple shots/sample events) and sample intervals from 1 minute to almost 100 hours.
Sample extraction frequency can be time based or triggered by external sources such as flow meters, level sensors, pH meters, on-line analyzers, PLC's etc. Ambient working temperature range: 14°F (-10°C) to 122°F (50°C). Also, any of the Samplers can be supplied with a Sample Temperature Monitoring Facility. With this option, the minimum, maximum, average and present sample temperatures can by monitored on the display. Additionally all the Portable Samplers can be fitted with a Data Connection facility. This enables the download of logged sample temperature data from the Sampler Module to a PC (or similar) via the USB connection.
It is possible to extract samples from a pressurized effluent source, using the Pressurized Pipeline Interface.
AQUA-COMPACT
Description
This battery-powered sampler is the best choice for on-field sampling. The long lasting rechargeable battery allows long sampling sessions without human intervention.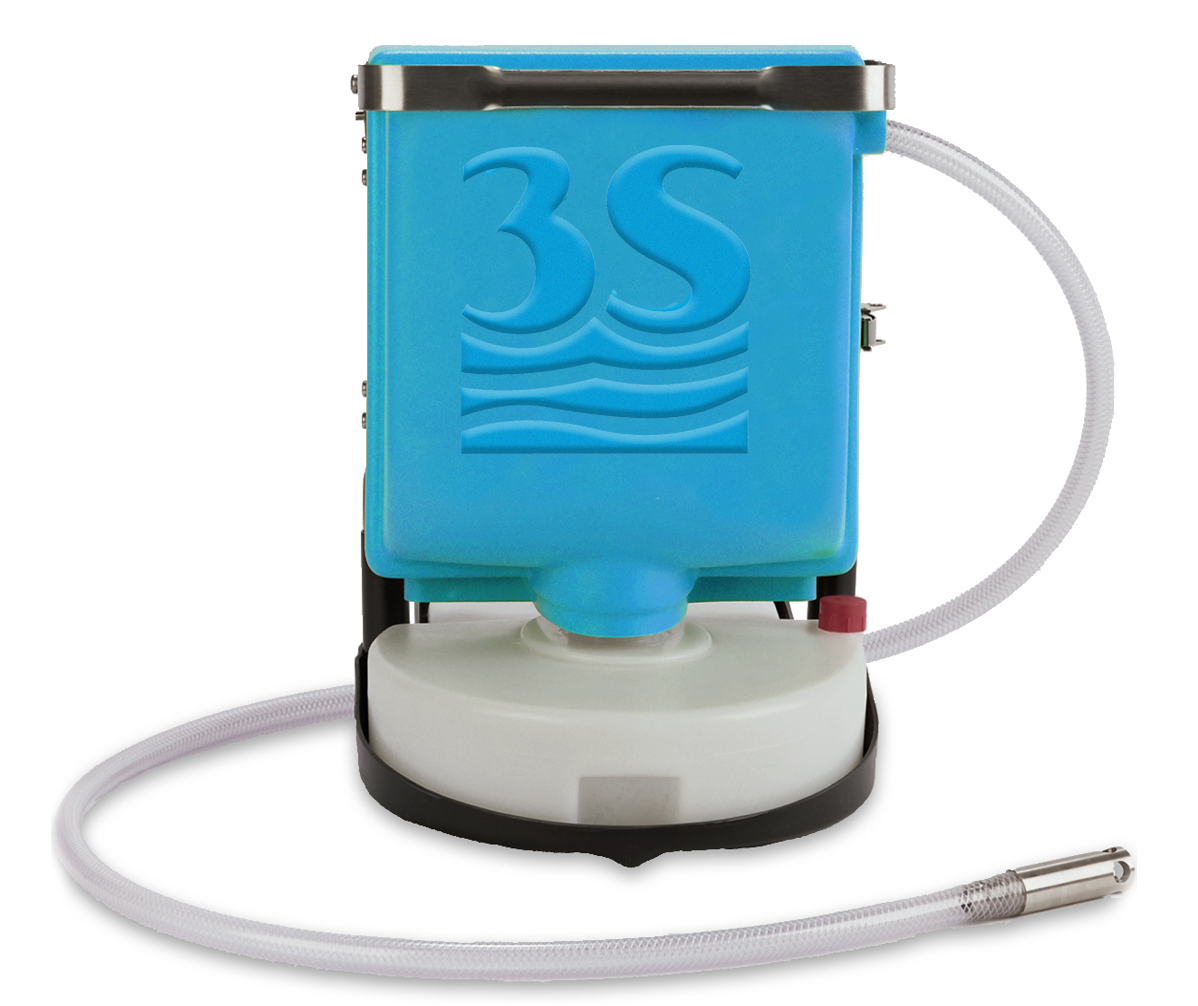 Product code
AQUA-COMPACT - Compact Sampler
Documentation
AQUA-COOLBOX
Description
Incorporated within the AQUA-COOLBOX is a high performance passive Sample Temperature Control System. This ensures that the collected samples are preserved at an optimal temperature 0 °C (32°F) to 5 °C (41°F) up to five days, while awaiting collection / inspection. This is particularly useful when sampling biologically active wastewater The AQUA-COOLBOX is designed typically to operate at sites where the sampling requirement is infrequent or there is simply no power available. Thick wall insulation combined with sealed 'no mess' Cooling Elements provides for impressive sample temperature control performance. The passive temperature control system requires no power, therefore maximising on-board battery life. Sample temperatures can be measured and logged for subsequent download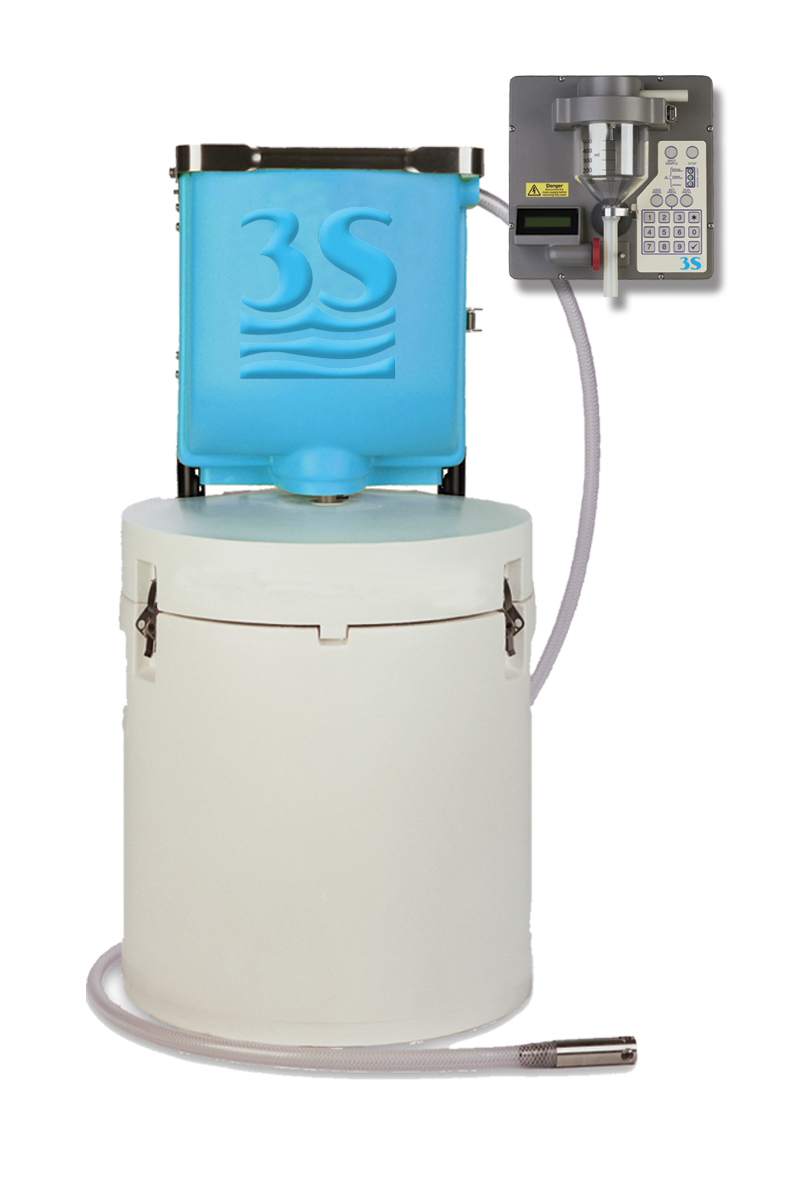 Product code
AQUA-COOLBOX - Cool Sampler
Documentation
AQUA-MULTIX
Description
The AQUA-MULTIX can accomodate a choice of 4 Sample Collection Vessels. Changing Sample Collection Vessels is extremely quick and simple with the Aquacell Modules 'liftoff' design. The open aluminum frame structure provides easy visual inspection of the collected samples. Users will quickly appreciate the benefit of being able to see each sample depositing correctly into its container without having to dismantle any part of the Sampler.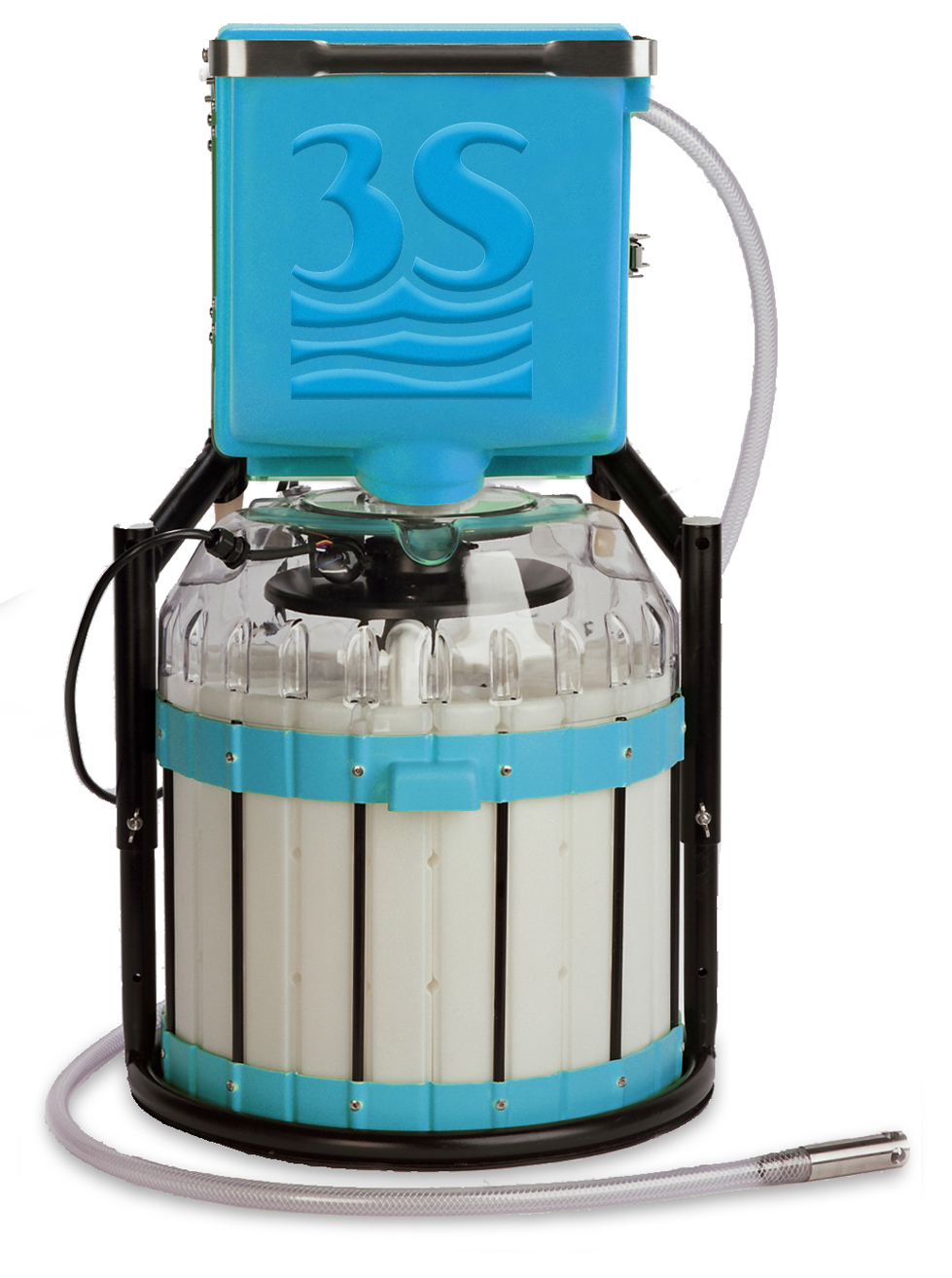 Product code
AQUA-MULTIX - Multi Sampler
Documentation
Multimedia