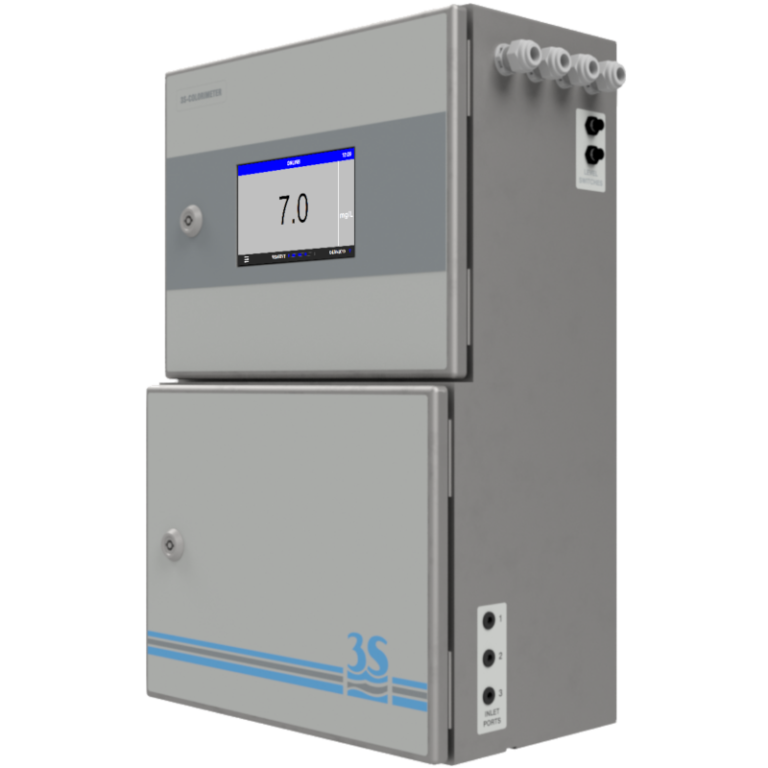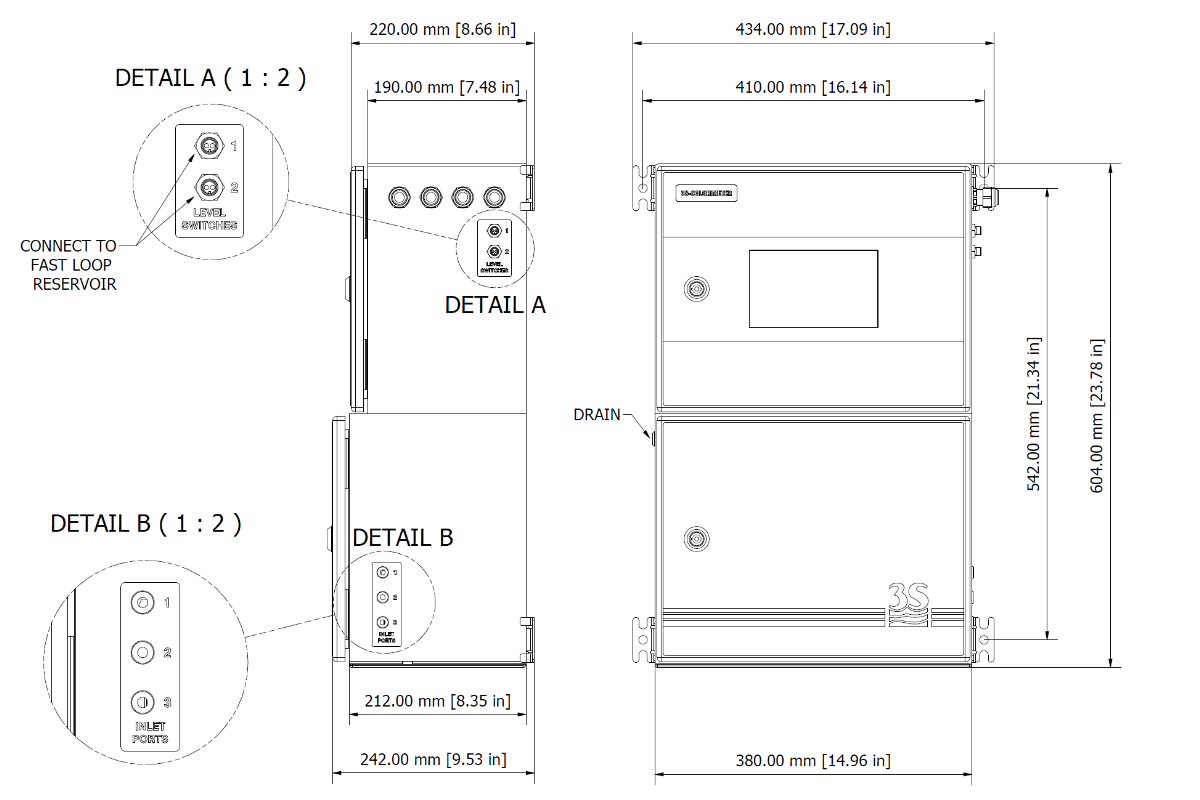 ×
1/2
Color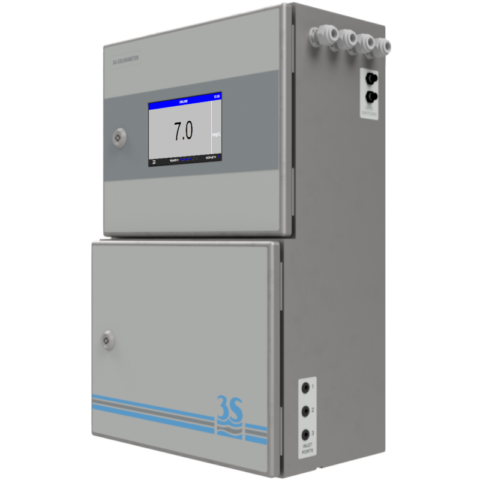 Applications
Municipal waste water
Industrial waste water
Rivers and surface water
Drinking water
Monitoring process liquids
Measurement of water quality for distribution or discharge
Description
Online analyzer for the determination of the intensity of color of acqueous streams.
Method
The xenon lamp produces a UV light radiation that pass through the sample water in a quartz measuring cell. Measurement of water color by absorbance at 350 nm expressed in Hazen scale or Platinum-Cobalt scale.
Reagents
No reagents required.
Features
| | |
| --- | --- |
| Wavelength | 350 nm |
| Min. analysis time | 1 minutes |
Technical Specifications
Model
3S-UVCOLOR
Sampling Mode
Batch, with freely settable frequency.
Sample
Pressure: Atmospheric
Temperature: 5 ‐ 45°C (41 ‐ 113°F)
Flow Rate: 80 to 500 mL/min
Connection: 6 mm (¼-in.)
Drain
Pressure-free drain
Connection: 12 mm (½-in.)
Input Streams
2
Material
Epoxy-coated stainless steel AISI 304
Dimensions (H x W x D)
604 x 380 x 210 mm (23.6 x 14.8 x 8.2 in)
Weight
20 kg (44 lbs)
Power Supply
Input Voltage: 115 VAC,230 VAC,24 VDC
Power consumption: max. 80 W
Output signals
2 x 4-20 mA analog outputs
Modbus via RS485,Ethernet
Alarms
2 SPDT programmable voltage-free relays
Digital Input
None, Online, Start Extra, Skip Idle, Emergency Stop
Ambient Temperature
5 - 45 °C (41 - 113 °F)
Ambient Humidity
10 - 90 % RH (non-condensing)
Protection Grade
IP54 (indoor only, outdoor use possible with external cabinet, not included)
Documentation