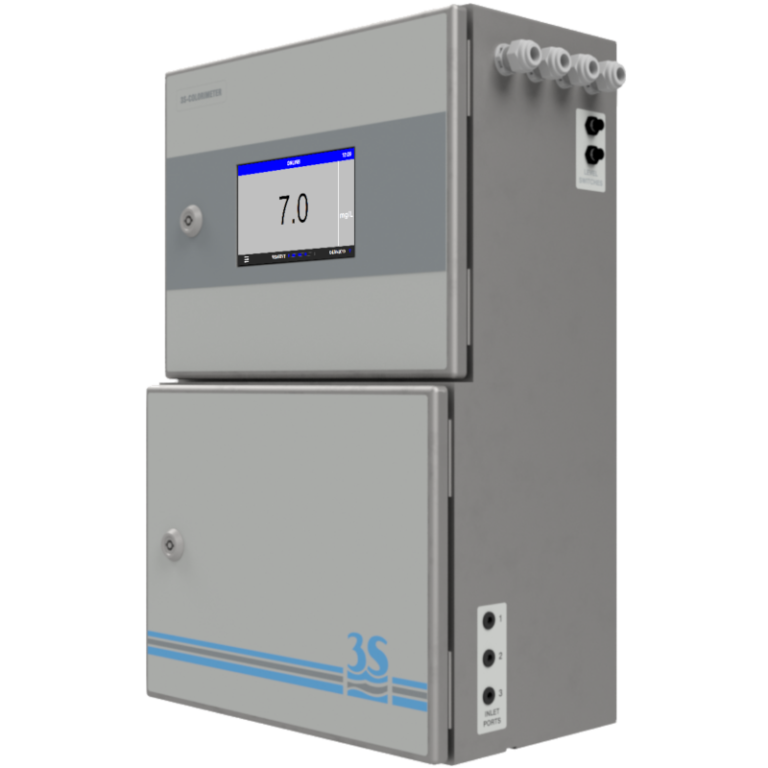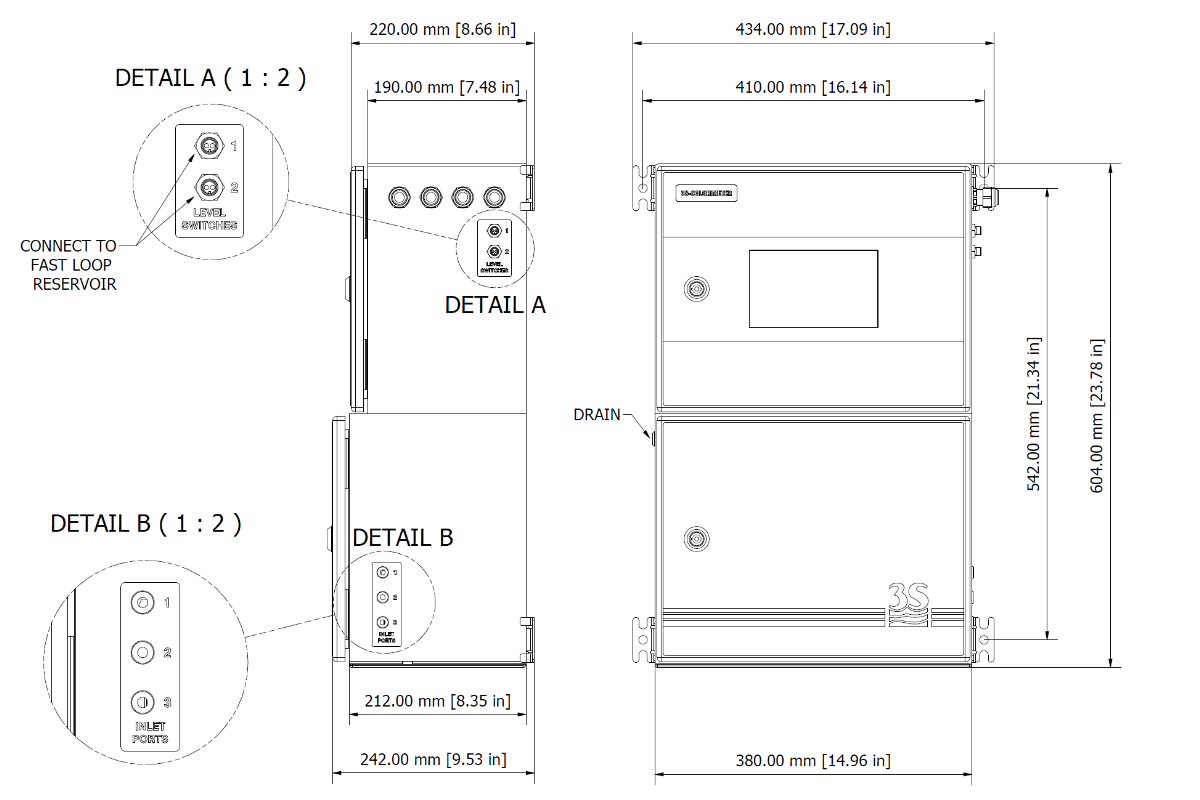 C6H5OH
Applications
Industrial wastewater – where the presence of phenolic compounds in the industrial waste water adversely affects aquatic and human life directly or indirectly when discharged into public waterways, water sources or surface water.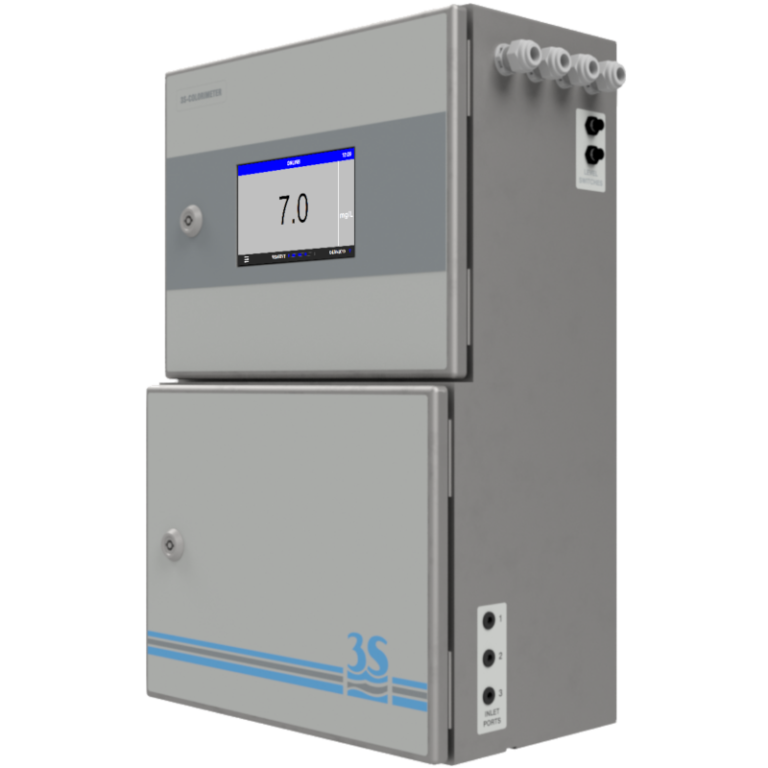 Description
The determination ranges of the phenol analyzer vary from trace μg/L to 250 mg/L using the (optional) internal dilution module.
Method
The colorimetric determination of phenol in water is based on the reaction of phenol with 4-amino-antipyrine in the presence of potassium hexacyanoferrate(III) buffer solution to form a red colored antipyrine complex. The absorbance intensity is proportional to the phenol concentration in the sample and is measured at 525 nm.
Features
Measured parameter
C6H5OH

Range

| | |
| --- | --- |
| (Ø 26 mm) | 5 - 1000 ppb |
| (Ø 16 mm) | 0.1 - 5 ppm |
| (with dilution) | 250 ppm |

Reproducibility*

* if two values take whichever is greater.

| | |
| --- | --- |
| (Ø 26 mm) | ± 20 ppb / ± 5% |
| (Ø 16 mm) | ± 50 ppb / ± 5% |

Limit of detection
5 ppb
Wavelength
525 nm
Demineralized water
Not required
Number of reagents
2
Min. analysis time
7 minutes
Default analysis time
15 minutes

Reagent consumption**

** per month, at the default analysis frequency.

| | |
| --- | --- |
| (Ø 26 mm) | 2.6 L |
| (Ø 16 mm) | 2 L |
Technical Specifications
Model
3S-CL
Sampling Mode
Batch, with freely settable frequency.
Sample
Pressure: Atmospheric
Temperature: 5 ‐ 45°C (41 ‐ 113°F)
Flow Rate: 80 to 500 mL/min
Connection: 6 mm (¼-in.)
Drain
Pressure-free drain
Connection: 12 mm (½-in.)
Input Streams
2
Material
Epoxy-coated stainless steel AISI 304
Dimensions (H x W x D)
604 x 380 x 210 mm (23.6 x 14.8 x 8.2 in)
Weight
20 kg (44 lbs)
Power Supply
Input Voltage: 115 VAC,230 VAC,24 VDC
Power consumption: max. 80 W
Output signals
2 x 4-20 mA analog outputs
Modbus via RS485,Ethernet
Alarms
2 SPDT programmable voltage-free relays
Digital Input
None, Online, Start Extra, Skip Idle, Emergency Stop
Ambient Temperature
5 - 45 °C (41 - 113 °F)
Ambient Humidity
10 - 90 % RH (non-condensing)
Protection Grade
IP54 (indoor only, outdoor use possible with external cabinet, not included)