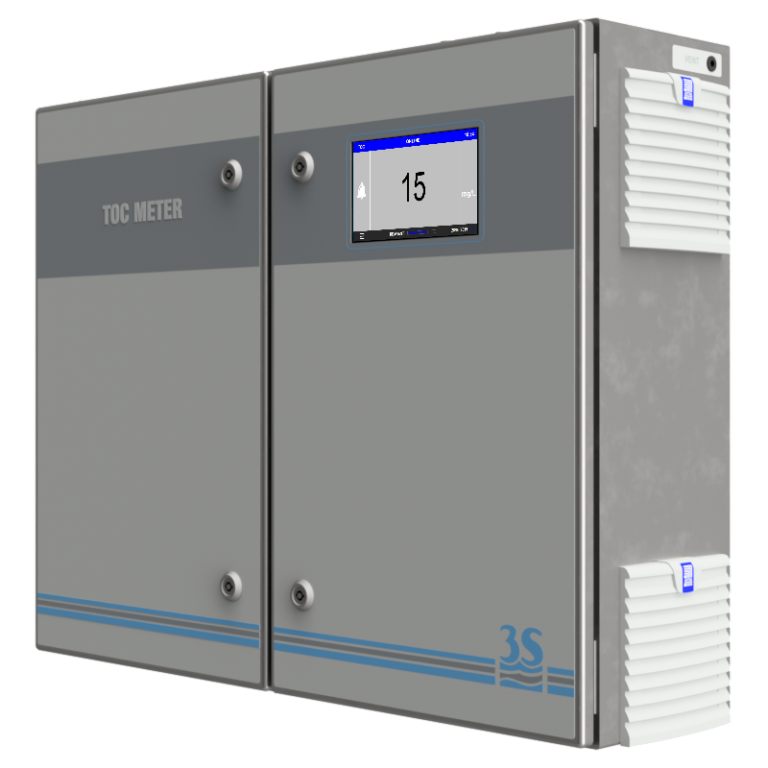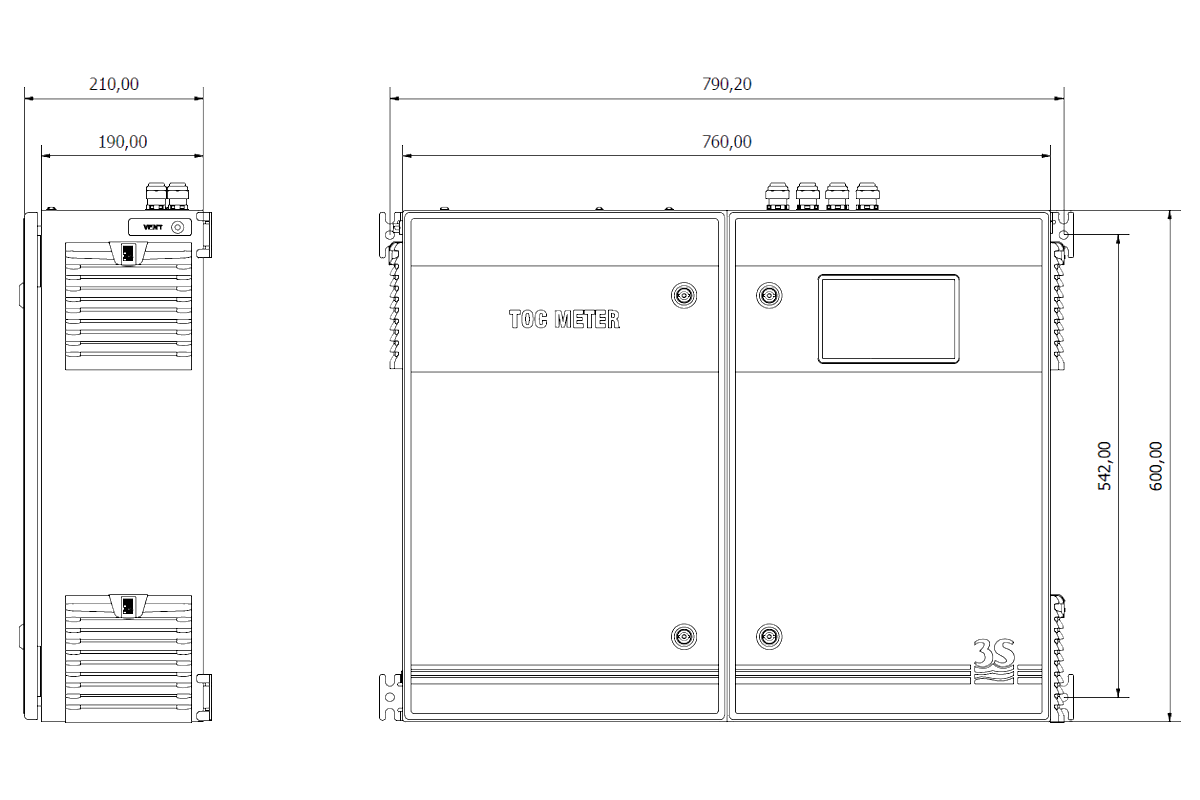 ×
1/2
TC
Applications
Drinking water
Industrial waste water
Municipal waste water
Surface water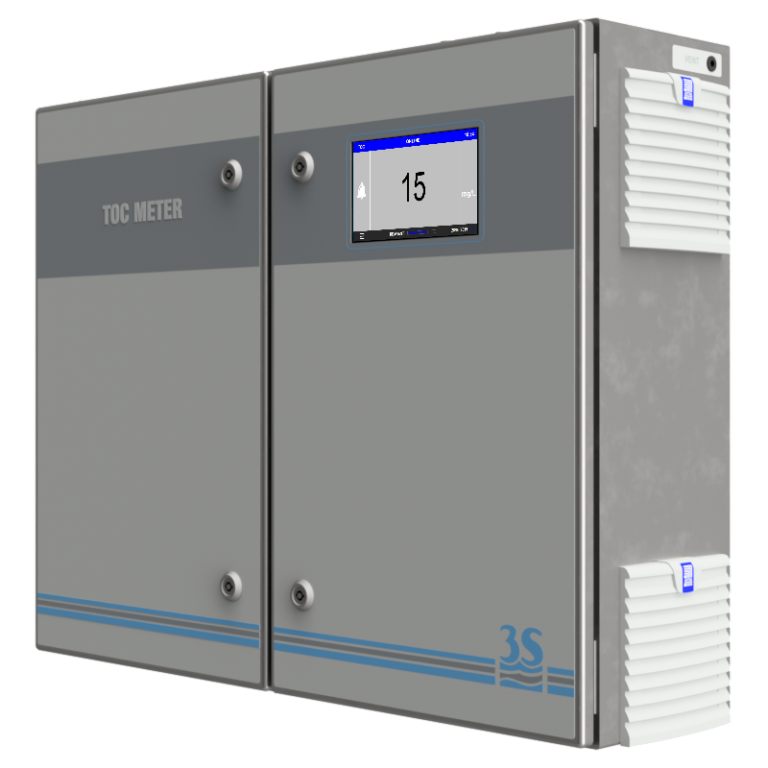 Description
Total carbon analyzer based on the UV/persulfate method.
Method
The total carbon measurement is based on the UV/persulfate method. The sample is acidified and mixed with sodium persulfate. Organic carbon present in the sample is processed in two UV reactors. In the reactors the organic species present in the sample are completely oxidized to CO2. Inorganic carbon is converted to CO2 by the acidic medium. The resulting carbon dioxide is then measured by a NDIR detector and the TC concentration is measured.
Features
Range
(with dilution)
20000 mg/l
Reproducibility
±2 % FS
Reproducibility (with dilution)
±4 % FS
Number of reagents
1
Technical Specifications
Model
3S-TM
Sampling Mode
Continuous.
Sample
Pressure: Atmospheric
Temperature: 2 ‐ 70°C (36 ‐ 158°F)
Flow Rate: 80 to 500 mL/min
Connection: 6 mm (¼-in.)
Drain
Pressure-free drain
Connection: 12 mm (½-in.)
Input Streams
2
Material
Epoxy-coated stainless steel AISI 304
Dimensions (H x W x D)
760 x 600 x 210 mm (29.6 x 23.4 x 8.2 in)
Weight
10 kg (22 lbs)
Power Supply
Input Voltage: 115 VAC,230 VAC
Power consumption: max. 80 W
Output signals
2 x 4-20 mA analog outputs
Modbus via RS485,Ethernet
Alarms
2 SPDT programmable voltage-free relays
Digital Input
Online
Ambient Temperature
5 - 45 °C (41 - 113 °F)
Ambient Humidity
10 - 90 % RH (non-condensing)
Protection Grade
IP54 (indoor only, outdoor use possible with external cabinet, not included)
Media
Please enable third party cookies to watch YouTube embedded videos on this page.