Polycarbonate Reservoir
Description
Fast Loop Reservoir with sample switch to detect loss of sample. The external reservoir allows to have a fast circulation of the sample coming from the process stream. The sample switch will be connected to the analyzer to detect the presence of the sample. The polycarbonate cylinder allows a clear view of the sample inside of the reservoir.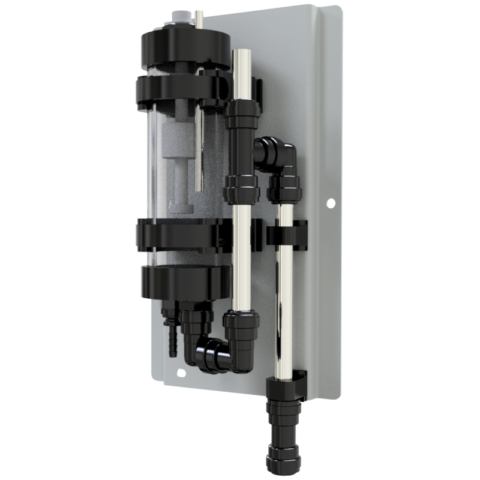 Product code
A46ERLS000 - Fast Loop external reservoir with level switch - polycarbonate
Stainless Steel Reservoir
Description
Stainless steel external reservoir for sample with level sensor.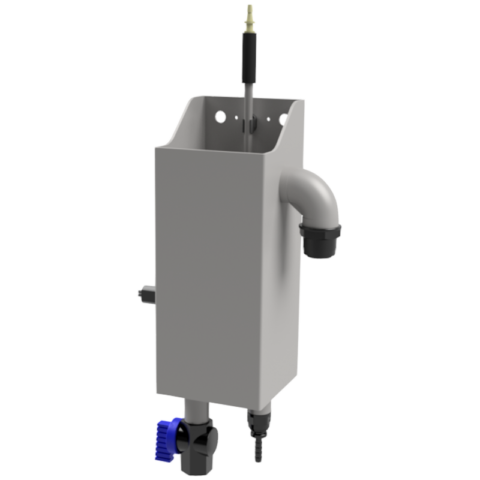 Product code
A46ERLS000SS - SS External reservoir with level switch for sample
Stainless Steel Reservoir (dilution water)
Description
SS container to accumulate dilution water, with level switch and automatic control for refill. The analyzer will consume only what is needed for the analytical cycle – for mounting frame.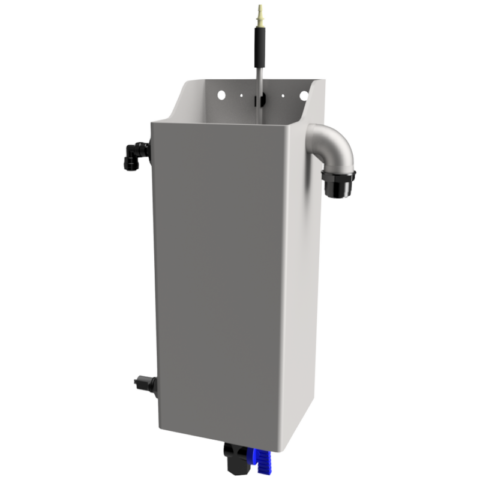 Product code
A46DWLS0ED - SS reservoir for dilution water with level sensor
All Items
A46DWLS000 - SS external reservoir with level switch for dilution water
A46DWLS0ED - SS reservoir for dilution water with level sensor
A46ER000 - Fast Loop External reservoir -  polycarbonate
A46ERLS000 - Fast Loop external reservoir with level switch - polycarbonate
A46ERLS000SED - SS External reservoir – fast loop with level switch – for mounting frame
A46ERLS000SK - SS External reservoir – fast loop with level switch with two valves
A46ERLS000SS - SS External reservoir with level switch for sample